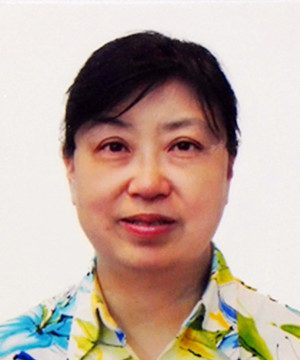 JIAN GU
Associate Professor, Chief Pharmacist,
Research Areas
Clinical Pharmacokinetics
Clinical Pharmacy
Education & Positions
Education & Positions
West China School of Pharmacy, Sichuan University M.B., 1983
Graduate School, Nagoya City University, M.D., 1998
China-Japan Friendship Hospital,Pharmacist, 1983-1989
China-Japan Friendship Hospital, Responsible Pharmacist, 1989-1993
Peking University People's Hospital, Associate Chief Pharmacist,2000-2007
Peking University People's Hospital, Chief Pharmacist 2007-
Faculty Accolades
School of Pharmacy, Peking University,AssociateProfessor, 2004-
研究方向生物药剂学,主要研究内容药物在消化道的首过效应,且于1998年获药学硕士学位。专业特长:临床药代动力学。现就职于北京大学人民医院药剂科,任主任药师,主要从事临床药学、临床药物研究及教学等工作。已在英文SCI期刊和国内核心期刊上发表论文40余篇,并多次荣获药学会主办的全国性和北京市学术会议不同等级的优秀论文奖励。目前受聘于北京大学药学院临床药学专业硕士生导师,北京市西城区医疗事故技术鉴定专家库专家,北京市科学技术专业评审委员会委员,中国药理学会治疗药物监测研究专业委员会常务委员。
Research Interests:
Our research program spans a broad range of chemical biology, nucleic acid chemistry and biology, epigenetics, and bioinorganic chemistry. We discovered the first RNA demethylase and continue to explore gene expression regulation mediated by dynamic and reversible RNA modifications such as N6-methyladenosine m6A. We developed enabling tools to map DNA 5-hydroxymethylcytosine (5hmC) and its oxidation derivatives in mammalian genomes and continue to study DNA 5-methylcytosine (5mC) oxidation and demethylation in biological regulation. We revealed the presence of DNA 6-methyladenosine (6mA) in eukaryotic genomes and continue to investigate functional roles played by this new DNA mark in eukaryotes. We study virulence and antibiotic resistance regulation in human pathogens. We also study metal ion homeostasis and selective metal ion recognition by naturally occurring and engineered proteins.
Grants and fundings
National Institute on Deafness and Other Communication Disorders (NIDCD - NIH)
MODELS OF SPEECH PERCEPTION BY COCHLEAR IMPLANT USERS, (RMB1,000,000)
Principal Investigator
Publications
Dominissini, D.*; Nachtergaele, S.; Moshitch-Moshkovitz, S.; Peer, E.; Kol, N.; Ben-Haim, M. S.; Dai, Q.; Di Segni, A.; Salmon-Divon, M.; Clark, W. C.; Zheng, G.; Pan, T.; Solomon, O.; Eyal, E.; Hershkovitz, V.; Han, D.; Doré, L. C.; Amariglio, N.; Rechavi, G.*; He, C.* The dynamic N1-methyladenosine methylome in eukaryotic messenger RNA. Nature 2016, 530, 441-446.
Wang, X.; Zhao, B. S.; Roundtree, I. A.; Lu, Z.; Han, D.; Ma, H.; Weng, X.; Chen, K.; Shi, H.; He, C.*N6-methyladenosine modulates messenger RNA translation efficiency. Cell 2015, 161, 1388-1399.
Fu, Y.; Luo, G. Z.; Chen, K.; Deng, X.; Yu, M.; Han, D.; Hao, Z.; Liu, J.; Lu, X.; Doré, L. C.; Weng,X.; Ji, Q.; Mets, L.; He, C.* N6-methyldeoxyadenosine marks active transcription start sites in chlamydomonas. Cell 2015, 161, 879-892.
Wang, X.; Lu, Z.; Gomez, A.; Hon, G. C.; Yue, Y.; Han, D.; Fu, Y.; Parisien, M.; Dai, Q.; Jia, G.; Ren,B.; Pan, T.; He, C.* N6-methyladenosine-dependent regulation of messenger RNA stability. Nature 2014, 505, 117-120.